A COMMITTED TEAM AND PASSIONATE INDIVIDUALS
Based in Pau, Tarbes and Toulouse in the cradle of aviation and aeronautics
With 10 years of self-financed research, major patented technical innovations, and 3 years of complementary engineering work by Capgemini Engineering, we are excited to announce that our team is now entering the industrialization phase.
Revamped R&D efforts by the EURO AIRSHIP and Capgemini Engineering teams since 2020 have resulted in an industrialization program for a patented airship design with a rigid structure, providing exceptional safety, stability, manoeuvrability, and reliability, making the company a trailblazer in its market.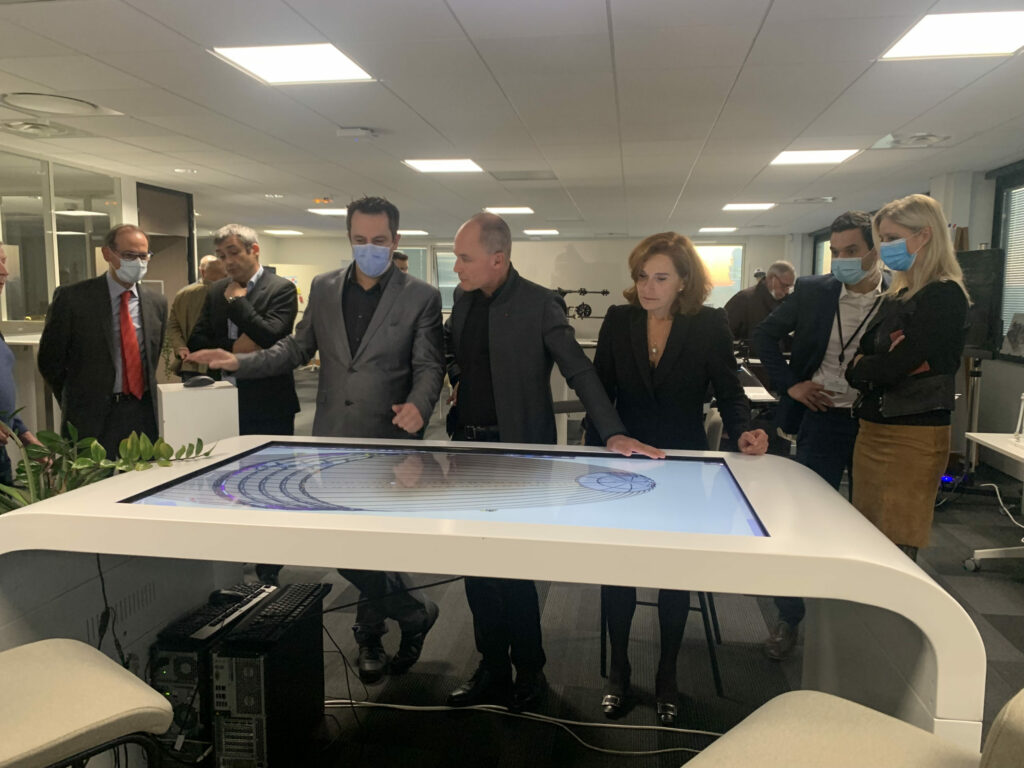 In 2026, a new environmentally-friendly mode of transportation, designed to promote sustainable air mobility, will be introduced: The Euro Airship Aircraft.
the EURO AIRSHIP aircraft
Join the EURO AIRSHIP team and engage in concrete action to meet today's challenges and make History in decarbonized transport.
Co-founder
Air architect and aeronautical engineer, former student of the Ville d'Avray aeronautical school, enlisted in the French Air Force, instructor at the Rochefort Air Force School, then founder and President of the FIRST Association, Marc is the designer of efficient technologies for the reconstruction of rigid airships that proved their worth during the 1920s and 1930s. 

A pragmatic architect, his designs use the latest technology available (avoiding the adventures of overly random designs and endless R&D), combined with the absolute necessity of their commercial effectiveness.  He is one of the two founders of the company Aerospace Adour Technologie which are at the origin of the Euro Airship technology.
Managing Director

Marie-Christine holds a Master's degree in Economics and is a graduate of HEC. After starting her career in large IT groups, Marie-Christine moved to the world of industry at the international level before managing subsidiaries of large groups.

Since 2016, Marie-Christine is 100% involved in the development of Euro Airship and will take over the presidency of the future Management Board.
Co-founder and President

Knight in the National Order of Merit, Jean has particularly evolved in the field of finance, takeover and creation of companies and their development in France and internationally. Leverage effect. Introduction to the stock market. Particularly attracted to difficult challenges, he negotiated and built mixed companies for the construction of industrial complexes, at the opening of China (1981), in the middle of the collapse of the former USSR (1991), in a closed India (1995)

Co-founder of the company Aerospace Adour Technologie, owner of the technology, before co-creating SAS Euro Airship, Jean has created the enthusiasm and involvement of many engineers and partners who have contributed to create 200M€ of value.
| | | |
| --- | --- | --- |
| | Position at EURO AIRSHIP | Experience |
| JEAN-CLAUDE CHAUSSONNET | Executive Vice President | President Airbus France |
| DANIEL BAUBIL | Vice President Programs | EVP Airbus SAS – Senior Advisor programmes Airbus SAS – EVP head programme A320 Airbus SAS |
| JEAN-CLAUDE THONIER | Head of Communication | Agency President, consulting Director Publicis, Ogilvy |
| SERGE RAKOWICZ | Head of Industrialization | Industrial Director, Safran helicopter |
| JEAN-LUC JARRIGE | Project Director | Technical Director, Aerospace Sector AKKA Technologies |
| JACQUES TROYES | Head of Engineering Division | Head of Research and Development, Airbus Industries |
| ROGER PINNA | Head of CAD Division | Senior Professor of Mechanics |
| PIERRE JOUILLE | Flight Test Manager | Aircraft carrier and airship pilot, Captain |
| H. DILMAGHANI | Head Engineer | Head Engineer A320/A330/A340 programs |
| BRUNO THORAVAL | System Expert | Safran Aeroconsultant Engineer |
© 2023 - EURO AIRSHIP - All Rights Reserved